Beaumont Road Maintenance Division - Salt & Sand Storage Facility

Project involved complete design and installation of block wall foundation, installation of an 80'x200' Guard-All Centurion Series building with 18' straight side legs, 2 side overhead doors 16'x16', 1 20'x18' overhead door in the front, as well as a lighting and basic electrical package.
Project Contact was Kathy Lewin, Director of Infrastructure.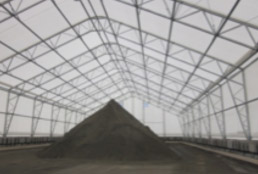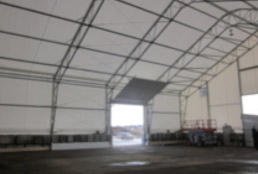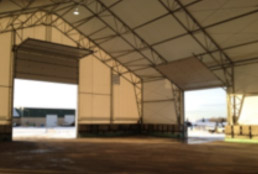 ---
Shell Canada - Tailings Projects - Hoarding Facility
Project involves complete design and installation of screw pile foundation, installation of a Guard-All 80'x600' Centurion Series building with 13? straight side legs, 13 access doors, 2 overhead doors, and complete temporary heating system for the entire facility. The building also includes liners to create some R-value which will decrease their heating costs for the structure. The unique part of this project was coordinating installation over the existing infrastructure system. As part of our scope we are providing 24 hour heat system monitoring to maintain fuel levels and equipment being used.
Project Contact was Richard Caron, Project Superintendent